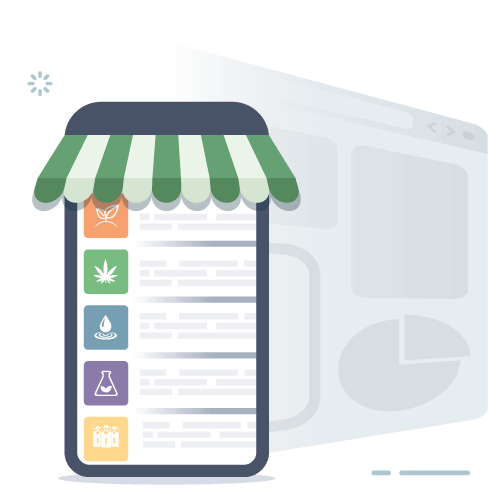 Direct Wholesale Cannabis Marketplace
At Apex Trading, we created what we like to call an "direct marketplace." In the direct cannabis marketplace environment, like most shoppable wholesale sites, you can search by category, product type and various other attributes.Where Apex Trading differs from other "open marketplaces'' is in the way buyers and sellers connect and interact. In an open marketplace setting, sellers post products with prices. This is great for consumers looking for products with MSRPs and it works for some B2B purchasing, too, but wholesale cannabis is a little different. The relationship, volume, commitment, steady supply, consistency, communication and more play into the occasion of cannabis purchasing and these factors aren't always addressed well in a traditional online marketplace. Apex Trading was designed from the ground up to support the nuances of cannabis trade. From our specialized increments for flower to price negotiation and direct communication tools, our software platform is simply a better way to shop for wholesale cannabis.
Further, we've also built a host of tools to help you find the products your customers demand. You can make product requests directly to specific sellers or to the entire marketplace. You can reach out and chat sellers directly, shop 24/7 on phone, tablet or desktop, or work with one of our Customer Success team members to track down exactly what you're after.
If the idea of being able to connect directly to wholesale cannabis sellers, find exactly what you need, negotiate prices, and receive your order invoices in a standardized format, all for FREE, sounds like a no-brainer, create your FREE account or request a demo to learn more.