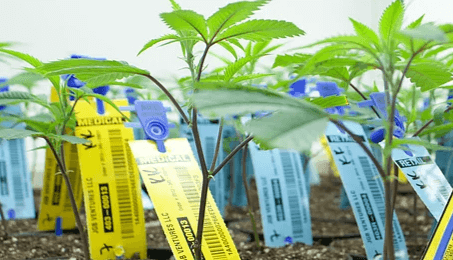 Metrc – The Headaches We Share
We love working in the cannabis industry. The people, the product, and the opportunity make it the best line of work on the planet. As with any other industry though, ours isn't perfect. There are plenty of challenges including shifting regulatory landscapes, rapid growth, price volatility, and more. One area where we often hear complaints is centered around Metrc.

For those who aren't familiar with it, Metrc is a software application used in many of the state markets to track, monitor, and analyze the product from "seed-to-sale" ensuring compliance with the complicated regulations covering the production, distribution, processing and sales of cannabis products.
We hear about a variety of issues regarding Metrc ranging from difficulty of use to intermittent crashes, which impede businesses with downtime. Given that Metrc is the most visible area in which a business can become non-compliant, potential clients are quick to ask how our product integrates with it. We are working on solutions to help, but answers are not as straightforward as you might think. Unfortunately, post-production software cannot fully integrate with or bypass Metrc.
To begin to explain, let's start with the obvious: Not much is easy with Metrc, whether integrating external software or even just working within the system itself. One area where Metrc functions well is with ERPs and production tracking systems: Trellis, MJFreeway, BioTrack, LeafLogix, and so on. Within these platforms you're simply scanning a plant or product through the production cycle where integration with Metrc makes sense. You can automate to the point that you forget you're even using it.
It's not as easy when it comes to the post-production stage, where the product is packaged and ready for sale. In a perfect scenario for a post-production platform, you would be able to tag inventory items with Metrc IDs, create packages and draft a manifest, then go into Metrc and convert the draft, finalize it, and send the product.
That scenario though, is not quite reality. Especially not when dealing with flower, trim or extracts. For example, let's say you have 10 lbs of Sour Diesel flower. In Metrc, you have 8 different packages which make up the 10 lbs, but you want to list all 10 lbs as one inventory line item for wholesale. Now consider all the different weight increments that might be sold (¼, ½, 1 lb). Obviously not all eight packages will have exactly the same weight, which creates two main issues.
The first is that a bunch of packages with different weights and IDs are bound to a single inventory line item in Metrc. The second issue is that identifying which product ID ties back to a specific package in Metrc becomes very difficult, especially since the weights ordered won't often match exactly with the package weights available in the system.
Solving these problems could save time in the end. Unfortunately right now, even with a Metrc integration, any software solution would still only be able to create packages and generate manifests that are virtually unusable within Metrc. That's the real challenge for anyone looking to integrate with Metrc outside of production.

We hope this helped shed some light on the challenges various software solutions face integrating with Metrc. We've built our software by listening and responding to user feedback; you're the ones closest to the action. We encourage you to reach out if you have any questions, comments or ideas around Metrc integrations.