Cannabis First
Software Second

Wholesale competition is on the rise and it's more important today than ever to streamline operations and build your brand.
That's why we created Apex Trading. Delivering all the software tools needed to simplify wholesale operations while creating an environment in which Buyers and Sellers interact directly ensuring the best value for all.

Built for wholesale cannabis by cannabis industry professionals.
Sellers
Easily Manage Real-time Inventory, Complete with METRC Integration

Quickly Process Orders and Push Directly to Quickbooks

Make Buying & Selling Easier with Branded, Customizable Storefronts

Own Your Own Brand Experience & Customer Relationships

Gain In-depth Understanding with Sales & Inventory Reports

Generate New Leads Via the Vendor Marketplace, Storefront Links & Website Menu

Guide Decisions with Wholesale Market Pricing Insights



Sign Me Up
Managing Orders, Clients and Inventory Shouldn't Be a Hassle
Too many emails. Endless back-and-forth. Inaccurate inventory. Relying on brokers. You've probably experienced these headaches and more. All those challenges go away with Apex Trading.
Explore Our Features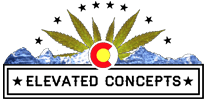 "I really appreciate your help with this thank you so much! Your website helped me have the best sales year in our companies history! Again, thank you - Apex is the greatest wholesale management tool out there in my opinion!"
-Dillon
Elevated Concepts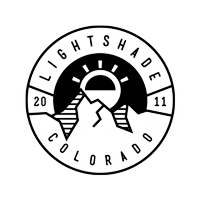 "We love using the Apex Trading Platform! The ease of use is unmatched with any other software I've used in the past. The ability to have custom pricing provided to us for each vendor is awesome. We also love the feature to have an invoice ready, testing ingredients uploaded, and negotiated terms all in the same place. I use it every week to make all of our wholesale purchases. The team at Apex is always there to act as an intermediate if there are any questions or issues we have from the vendor. I couldn't be happier with the platform!"
-John Sudderth
Lightshade
"When John and Tony at Apex Trading approached us about their new online platform, my expectations were in-line with what I've seen out there already - I could not have been more wrong!"
Jordan S.
Rocky Mountain Green
"We have generated greater return sales, and closed the deal on several pending accounts. Remove the frustration of processing orders with the team at Apex Trading, they provide the most reactive and efficient customer service I have ever experienced in any industry. As a family-owned business we truly feel that Apex Trading has our best interest at heart, we are not just another number."
Ben Peters
Durango Cannabis Company
Buyers
Free and Easy to Join

Discover New Products Via Live Wholesale Menus from Top Brands in Your Market

Post Your Wholesale Needs to Sellers & Receive Alerts When Items Become Available

Create Efficiency with Standardized Ordering & Quickbooks Integration

Automated Invoicing with Licenses, COAs, and Ingredients



Sign Me Up
One-Stop Shopping
Open 24/7 and filled with flower, extracts, genetics, pre-rolls, trim and more.
Explore Our Features