Sellers from states across the nation are generating leads when traffic hits their websites. Check out what these wholesale cannabis sellers and retailers have to say on our Apex Trading™ reviews page.
The wholesale cannabis menu widget is just one aspect of the Apex Trading™ wholesale cannabis software suite. You'll also find order management , inventory management, CRM features and more. And, it's all bundle at price that's a heck of a lot less than what you'd expect to pay in monthly broker's fees. Check out our affordable pricing packages here.
If having a live wholesale cannabis menu on your site sounds interesting to you, please sign up for a quick demo below. At the very least, you're sure to learn something that will help your business during the demo and we're happy to answer any questions about wholesale cannabis in general.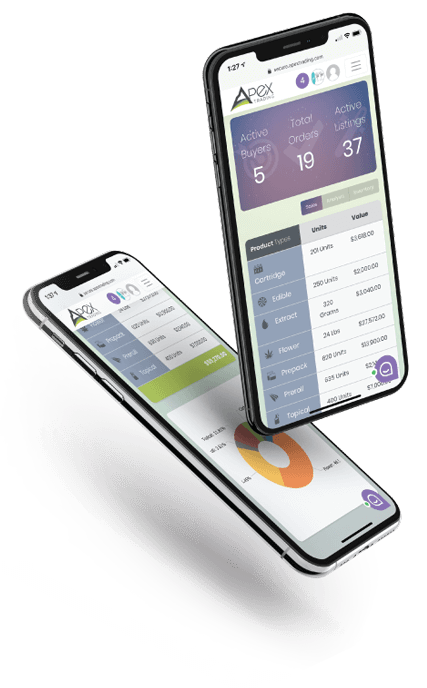 Would you like to learn more?
Request a demo below to get started.
Thank you for subscribing! Please check your inbox to opt-in.
Oh no, error happened! Please check the email address and/or try again.