Every once in a while, somebody or something comes along and reshapes everything. These game changers can be...
Our friends over at Ganjapreneur recently sat down with CEO and founder of Apex Trading, John Manlove. The...
If you're involved with the Oregon wholesale cannabis industry and you haven't heard of the Cultivation Classic, you...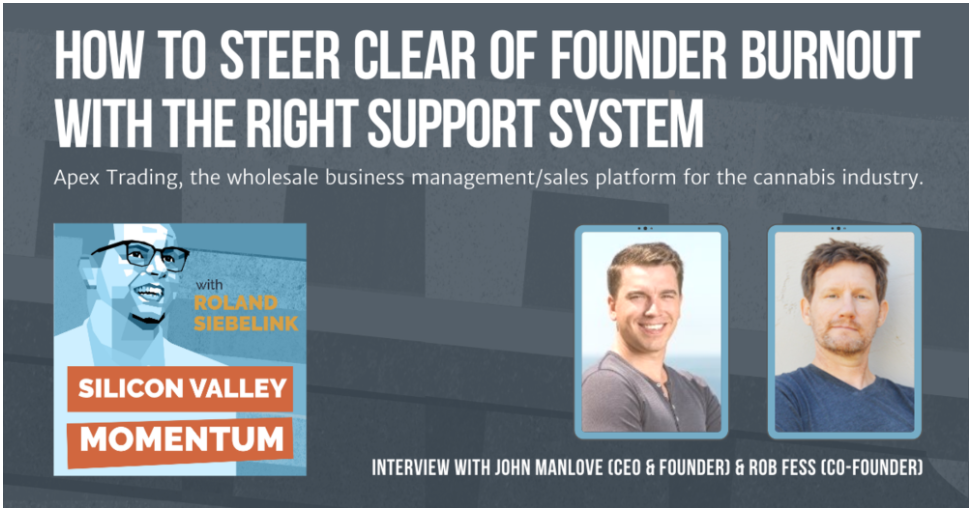 John and Rob we're excited and delighted to join Roland Siebelink of scaleupallies.com on the Silicon Valley Momentum...
Each week, Matthew Kind, host of the CannaInsider podcast, goes behind the scenes to chat with the movers...
Our own John Manlove and Rob Fess joined Ed Keating and Amanda Guerrero to discuss the history of...
Apex Trading's founder and CEO, John Manlove, recently spoke with Cascadia Report's Richard Sweeting about powering the wholesale...
Back to Top