If you're involved with the Oregon wholesale cannabis industry and you haven't heard of the Cultivation Classic, you...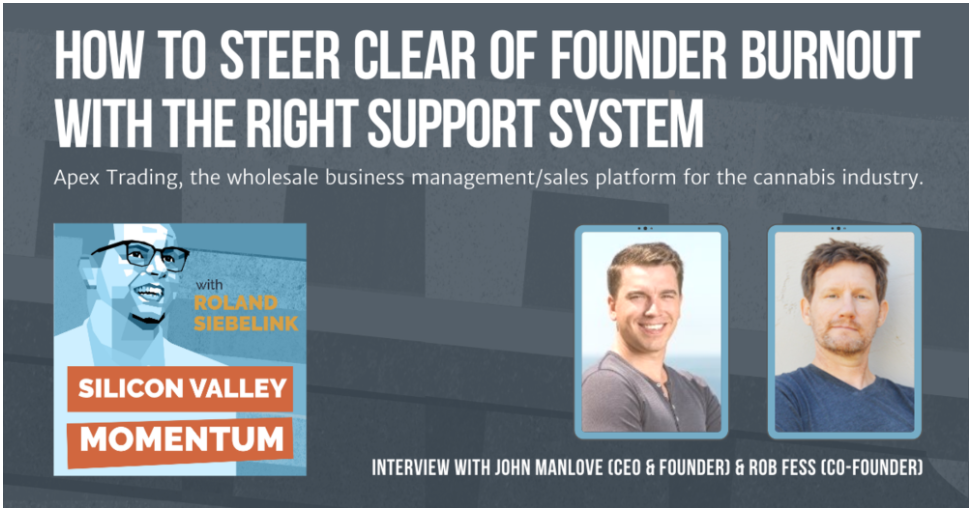 John and Rob we're excited and delighted to join Roland Siebelink of scaleupallies.com on the Silicon Valley Momentum...
Let's face it, 2020 is a year we'd all like to forget. It's been a challenge for individuals...
John Manlove, the CEO and Founder of Apex Trading and Bushel44, wasn't on a plane this morning headed...
As Covid-19 has all but eliminated face-to-face cannabis events and trade shows for the foreseeable future, George Jage...
Each week, Matthew Kind, host of the CannaInsider podcast, goes behind the scenes to chat with the movers...
Our own John Manlove and Rob Fess joined Ed Keating and Amanda Guerrero to discuss the history of...
Apex Trading's founder and CEO, John Manlove, recently spoke with Cascadia Report's Richard Sweeting about powering the wholesale...
The platform, which aims to simplify wholesale cannabis sales, will help their 2,000 clients leverage the agency's Fortune...
Streamlining operations and establishing a brand are ideal practices for any company. But managing a cannabis business while...
Back to Top